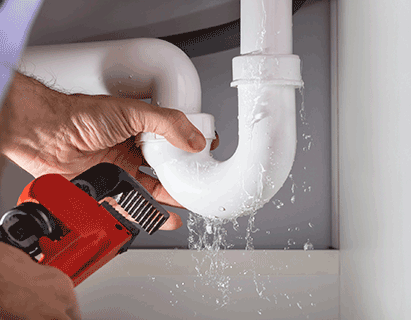 Quality Work. Courteous Service.
Wayne Jenkins is a second-generation plumber who grew up in Coconut Creek. As the Owner of Jenco Plumbing Services Inc. Wayne ensures all work is done in a professional and courteous manner.
In 1995, Wayne and his wife, Tammy, started Jenco Plumbing with a goal of providing quality service at cost-effective rates. As a Master Plumber, Wayne has become one of the most respected plumbers in the area. Jenco Plumbing offers straight answers to all your plumbing questions, whether residential or commercial. With years of experience, Wayne has developed a keen eye in reading plans and being able to give a full estimate based not only on those plans, but in addition for items an architect may miss. As a result, no unexpected change orders! Wayne even often provides his own isometric drawings as needed!
Jenco Plumbing has built a solid reputation for integrity, fair pricing, and quality service. Just ask their loyal customers and general contractors, and you'll hear how Wayne and his team provide the best plumbing services around!
Choose The Right Plumber
A simple plumbing problem can cost a fortune in damage, replacement, and repairs. That's why you can't afford to choose the wrong plumber. At Jenco Plumbing, we make sure plumbing issues don't interrupt your day, whether you're at home or work.
Our expert team provides outstanding customer service whether you need residential, commercial, or emergency plumbing services. We have spent more than 20 years providing professional plumbing services to the residents and businesses in Pompano Beach, Lauderdale, Broward, and Palm Beach Counties.
Call today for a free estimate and learn first-hand why Jenco is the right plumber for you!
Why Choose Jenco Plumbing
Locally Owned & Operated
Exceptional Customer Service
Free Estimates
Licensed & Insured
Certified Master Plumber
20+ Years Experience